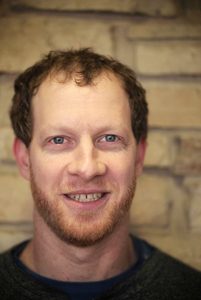 I am a licensed psychotherapist and substance abuse counselor. In my office, we'll work at your own pace to overcome barriers in achieving a more fulfilling life. My clinical experience is wide-ranged; I provide individual psychotherapy, addiction recovery, and couples counseling. I have extensive experience working with meditation, relationship dynamics, and developing self-confidence. I am interested in uncovering deeper expressions of authenticity and empowering my clients to find and live in their own power. My office is a warm and comfortable environment where I listen and guide clients towards their goals.
Anxiety, depression, trauma and self-esteem can all improve through an effective therapeutic relationship. I use therapy as a means of gaining awareness and resiliency to meet life's challenges. It is a tool that can help us turn our minds from enemy to ally, and to begin to cultivate love and acceptance of ourselves.
I also work with individuals who are struggling with addictive/compulsive behavior around drugs and alcohol. I support 12-step programs, as well as alternative methods to become free from the grasp of addiction. My approach is flexible, and is focused on building a lifestyle of recovery, instead of just the removal of substances. When my clients move out of addiction, they recover a fun and rewarding life.
Please contact me at (608) 446-0500 to discuss how we can start working together!
Education: BS, MSSW University of Wisconsin – Madison
Areas of Expertise: Addiction, depression, anxiety, psychosis, mood/affect disorders, sexual identity issues and self-esteem.
Availability: Monday – Friday, 9am – 7pm, and weekends as needed.
Treatment Orientation: Motivational Interviewing, Mindfulness-based CBT, Recovery Planning & Support (as adjunct to 12-step programs), Psychodynamic.
Therapy types offered: Individual, Couples, Groups.
Insurance/Cost: Insurance and self pay accepted. Check with insurance for coverage or our office staff.