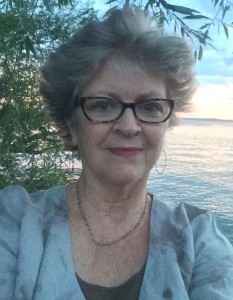 With more than 30 years experience as both a licensed clinical social worker and licensed professional counselor, I hope to guide you toward recognizing and respecting your value system and your strengths. I'll help you develop approaches to assist you through various levels of emotional and physical discomfort so that your daily practices will align more consistently with your values and strengths.
The numbers of years, types of settings and range of concerns I've worked with have provided me with ever-evolving perspectives, knowledge and tools. My approach is integrative. I believe that mind, body and spirit work in concert. I borrow from a number of therapeutic approaches, you will be challenged to help me figure out what works best for the concerns you bring to the meeting. I'm insightful, conscientious and consider myself warm, honest and good humored.
I have experience in Cognitive Behavior Therapy, Motivational Interviewing, Dialectical Behavior Therapy, Acceptance and Commitment, Behavior Activation and Interpersonal Problem Solving Therapy.
I am experienced personally and professionally with depression, anxiety, civilian and military PTSD, persistent mental illnesses such as bipolar illness and schizophrenia and substance use, abuse and dependency.
Availability: Flexible, including evenings and weekends as desired.
Insurance/Cost: Many insurances accepted. Flexible pricing. Cash, check and charge accepted.
Contact: Please contact 608-256-5030 with inquiries; 608-332-1544 for scheduling.