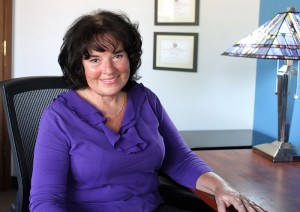 My purpose is to treat you holistically and pay attention not just to the mind, but also to how your present issues are connected with your body and your spirituality.
I am licensed by the state of Wisconsin as a Professional Counselor, a Substance Abuse Counselor and also as a Registered Nurse. My vast experience as an outpatient therapist and as a charge nurse at the University of Wisconsin Hospital inpatient psychiatry department has solidified my knowledge of both acute and chronic mental illness, physical illness and medication used to treat them.
I am experienced in helping people who are having problems adjusting to life issues and changes. My practice includes adolescents, adults of all ages and couples. I am skilled at treating depression, drug and alcohol problems, women's issues, grief, relationship changes, anxiety, anger, loss, job stress and coping issues. I can help you examine your life to change whatever is not working.  I believe in the human ability to heal and am readily willing to work with you when you want to make changes in your life.
Testimonial: "People wish to be treated by Beverly because she is a friendly, open and accepting person who is available to help others make changes in their lives."—Anonymous
Education: University of Wisconsin-Whitewater, MS in Counseling; University of Wisconsin-Madison, MA in Public Policy & Health Management; Roosevelt University, Chicago, BS in Psychology; Pace University, New York, AAS in Nursing
Areas of Expertise: Grief, substance abuse, depression, couples therapy, women's issues, knowledge of medical issues and medication
Availability: Afternoons are best, some evenings and weekends considered under special circumstances.
Treatment Orientation: Cognitive therapy
Types of therapy: Individual talk therapy for adults, adolescents, and couples therapy
Insurance/Cost: Some insurances accepted. Please check with your insurance company.  Some flexible pricing available. Cash and check accepted. Call me directly at 608-698-7637 for more information.