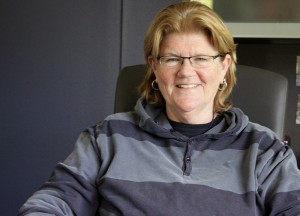 The most rewarding part of my work is helping you feel and function better while moving away from pain and suffering.
Through an interactive process, I gather information while building a relationship with you. Thanks to my 35-plus years in practice and working with diverse populations, I am able to evaluate problems quickly and can often provide strategies to help reduce symptoms fairly early in treatment, including some outside the scope of counseling. With additional training in energy medicine and yoga for depression/anxiety and a holistic view of the human mind and it's connection to the body and spirit, I believe integrative mental health can help you achieve your goals to live a happier, healthier life.
I've found the best role I can play is one of guiding you to find out what is true for you, not what I think. I tend to work well with people who have not found help elsewhere and in working with me, you'll find someone who is present and nurturing, yet brings lightness to the relationship with humor and compassion.
Education: BSSW, MSSW, UW-Madison
Areas of Expertise: Addiction (single and multiple), dual diagnosis, Post Traumatic Stress Disorder (PTSD), anxiety, depression and eating disorders
Availability: Days & evening Monday-Thursday; emergencies as needed other days
Treatment Orientation: Energy medicine, EFT, MBSR and other techniques depending on the individual needs of the client.
Types of therapy: Individual and group therapy for adults & adolescents and family therapy when needed.
Insurance/Cost: Some insurances accepted. Flexible pricing. Cash, check and charge accepted.
Contact: Call me directly at 608-256-5030 x717 for more information and 608-698-6353 for emergencies.