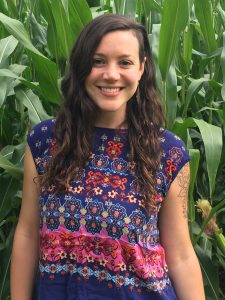 My approach to holistic healing revolves around the use of body-mind awareness, trauma clearing using EMDR (Eye Movement Desensitization and Reprocessing), and building inner resources for resilience. I begin treatment with an in-depth assessment. My strengths as a therapist lie in my capacity for deep listening, compassion, and seeing the best in people. All of you is welcome in the therapeutic relationship and all of you is worthy of compassion.
Through self-awareness, we have the opportunity to bring all aspects of ourselves- the beautiful and the ugly- to light and to understand, accept, and integrate them so that we feel more whole. When we embrace the fullness of who we are, we create alignment with our highest potential. We can then operate out of a place of inner peace and integration, rather than inner war and dissociation.
I use an individually tailored combination of somatic mindfulness, Eye Movement Desensitization and Reprocessing (EMDR), inner parts work, resilience resourcing, meditation, expressive/creative arts therapy, and depth psychological approaches including archetypal astrology and visualization.
Education: Masters in Social Work, UW-Madison. MA in Depth Psychology with specialization in Community, Liberation, Indigenous and Ecopsychologies, Pacifica Graduate Institute
Areas of Expertise: Anxiety, depression, trauma, relationship issues
Availability: Monday-Friday, some early evening appointments
Treatment Orientation: Strengths-based, somatic trauma healing, Eye Movement Desensitization and Reprocessing, creative arts therapy, trauma-informed mindfulness, depth psychology approaches
Types of therapy: Individual therapy for adults and teens, family therapy
Insurance/Cost: Some insurances accepted. Cash and check accepted
Contact:  Call 608-345-0545 or email ali@medicinefortheheart.com for more information, visit www.medicinefortheheart.com