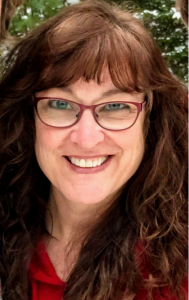 In practice for more than 25 years in a variety of settings, I believe my own journey toward healing has allowed me to be more understanding, more accepting and more honest with people who are seeking change or healing.
In working with me, you can expect me to be an active listener and direct and that I will "tell it like it is," yet I am also gentle, compassionate and encouraging. I'll encourage you to identify and express feelings but also look at how you are thinking about the problem. I have a good sense of humor and enjoy people wherever they are at in their life's journey and hope that I can provide a bit of hope and wisdom. I often will give homework or assignments to help between sessions.
I look forward to being a support for you if you are experiencing pain or brokenness as well as if you need to discover or explore a new direction. I will be honest with you and help lead you in the direction you want to go, not where I think you should go. I won't give you any answers, but I will be honest and help you uncover your strengths and your voice to move you toward the full, happy life you want and deserve.
Education: Masters in counseling, LCSW, SAC
Areas of Expertise: Depression, anxiety, life stress, eating disorders and addiction issues
Availability: Tuesdays & Fridays
Treatment Orientation: Mindfulness techniques, CBT, 12-Step focus when appropriate, and client-centered therapy
Types of therapy: Individual, couples and group therapy for adults.
Insurance/Cost: Some insurances accepted. Flexible pricing. Cash, check and charge accepted.
Contact: Call me directly at 262-337-0641.